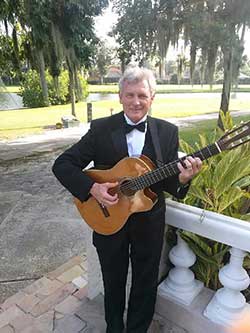 Whatever your desires are for your perfect event, our musicians are ready to add style and excitement. Music Remembrance will fulfill your music requests from jazz, classical, holiday or dance music to marching bands. Music Remembrance has a number of musical ensembles to choose from or we can fill any special request.
Providing music since 1990, we use our extensive contacts within the music industry to coordinate a wide variety of musicians to meet the needs of any event. All musicians selected for Music Remembrance are professionals of the highest caliber.
Classical Ensembles: Any classical ensemble you desire including our popular string quartet, brass quintet, classical guitar and harp.
Jazz Soloist: Choose from solo piano, guitar, strolling saxophone or a number of other options. We are happy to fill even the most unusual requests like jazz violin, accordion or harp.
Jazz Quartet or Quintet: We have many to choose from including ensembles with vocalists or have Custom Instrumentation
Jazz Duos: Choose from our most popular jazz duos:
Bass & Guitar
Piano & Guitar
Piano & Bass
Guitar Duo
Jazz Singer & Piano
Jazz Singer & Guitar
Saxophone & Piano
Saxophone & Guitar
Trombone & Guitar
Trombone & Piano
Custom Instrumentation: Ask about customizing a jazz duo just for you
Jazz Trios: Jazz Trios in many combinations like our most popular: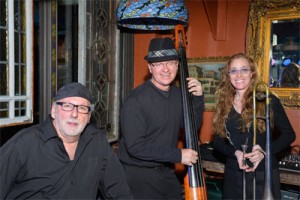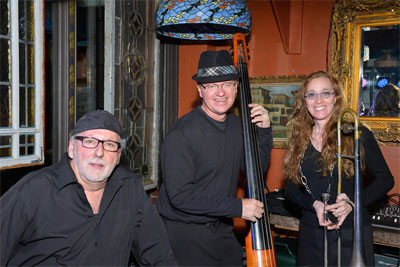 Piano, Bass & Drums
Guitar, Bass & Drums
Vocalist, Piano & Bass
Trombone, Piano & Bass
Custom Instrumentation: ask about customizing a jazz trio just for you.
Big Band: The Music Remembrance Big Band is full 15 piece or 20 piece big band with or without vocalists performing big band hits from the 1930's and 1940's.
Smooth Jazz and Pop Jazz Band: This amazing Orlando band performs a variety of songs from James Taylor and Steely Dan to Bob James and George Benson as well as classic rock and pop tunes from the 60's through the late 80's and smooth jazz from the 70's to the present. Perfect light and fun music for any event.
Jazz and Blues Orchestra: Piano, bass, drums and horns accompany the dynamic jazz, blues and pop singing of a female or male vocalist.  This ensemble creates a sophisticated elegant atmosphere at any reception.  The Jazz and Blues Orchestra can expand from a small combo to a full big band upon request.
At Last At Last
Summertime Summertime
Soul Funktion
Soul Funktion is a 10 piece, self-contained, dance band with three dynamic front singers, our mighty four piece rhythm section and our three (or six!) piece Hurricane Horn section.
Together we perform classic music including: Pop, Rock, Motown, Funk, Soul, Blues, Disco, Country and Swing.  Our professional and experienced vocalists and musicians have backed up big name acts and have performed for Walt Disney World, Universal Studios, cruise ships, and conventions. If you would like a band that can perform a variety of music, performs special music for all the events of your wedding or occasion, and tailors the music just for your needs then Soul Funktion if the band for you.
Soul Funktion always performs appropriate music for dinner and afterwards you will be assured of a full and happy dance floor!
Dixieland Band
Upbeat traditional New Orleans dixieland Jazz music performed by an ensemble of trumpet, trombone, tuba and drums.  This strolling or stationary quartet can be expanded up to a twenty piece brass band.  This ensemble performed at Universal Studios for twenty-five years.  The Dixieland Party Jazz Band has a choice of a traditional New Orleans parade look (which can be jazzed up with beads and accessories for Mardi Gras parties) a fun cartoon look or a patriotic look complete with Uncle Sam.  Looks can also be customized for your party.
Audio Samples
Oh When the Saints Go Marchin' In Oh When the Saints Go Marchin' In
12th Street Rag 12th Street Rag
Cartoon Music and TV Theme Songs
The Flintstones The Flintstongs
I Love Lucy I Love Lucy
Johnny Quest Johnny Quest
Two trumpets, trombone and tuba play beautiful Christmas and holiday music to make any holiday party festive and spectacular.  The quartet costumes in tuxedos, suits with colorful holiday ties, or carolers outfits.  All looks can, of course, be worn with or without Santa Claus hats.
String quartet or carolers can be provided upon request.
Audio Samples
Deck the Halls Deck the Halls
Have Yourself A Merry Little Christmas Have Yourself a Merry Little Christmas
Away in the Manger Away in the Manger
Carol of the Bells Carol of the Bells