Orlando Symphony String Quartet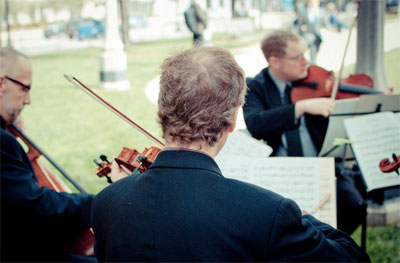 This Popular and elegant ensemble is comprised of two violins, viola and cello.  The musicians in this quartet are selected by the Orlando Symphony's musical director as the most virtuosic members. For an elegant and sophisticated wedding this string quartet sets the tone.
Audio Samples
Bridal Chorus Bridal Chorus
Hornpipe Hornpipe
Jesu Joy of Man's Desiring Jesu Joy of Man's Desiring
La Rejouissance La Rejouissance
Por Una Cabeza Por Una Cabeza
Trumpet Tune Trumpet Tune
Orlando Symphony Orchestra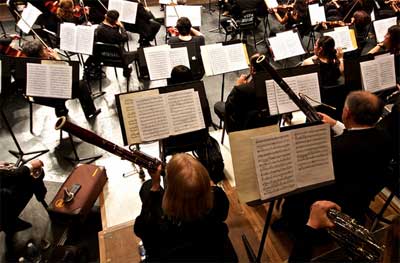 For the most royal and majestic sound for your wedding, there is nothing more dramatic and awe-inspiring that than a full Symphony Orchestra.  This orchestra was founded in 1990 and is composed solely of full-time professional musicians of the highest caliber.  Smaller versions of the full symphony orchestra are also available.
Harp
Harp creates a sophisticated atmosphere for your wedding ceremony.  The beautiful sounds of the harp compliment traditional wedding music and today's beautiful love songs.
Ask about Music Remembrance's many Orlando string wedding music options such as string duos, trios and solo violinist.